The question of meaning connects us
Our instinctual drive is to ask questions, and find meaning in working towards the answers. We don't know exactly what we will find, but we know that asking questions is how we get there.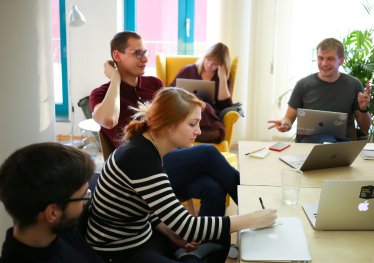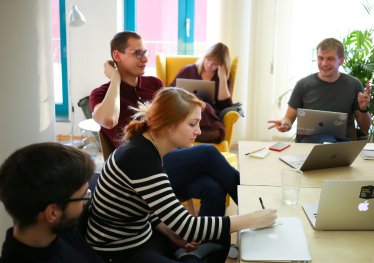 We change the behavior and communication within organizations
How can I attract and retain the right employees?
Design Sprint
growth hacking
customer insights facilitation
How do I inspire belief in our brand vision in my employees and customers?
brand identity
change management
How can I tell if my revolutionary idea is "crazy enough to work", or just plain crazy?
hcd training
tribal leadership
cross silo cooperation
rapid prototyping
How do I make working together easier, be it in the same room or across the world?
employer branding
HR marketing
HR KIT
company culture
What do clients say about working together?
You have designed tools for change that are based on small steps and, at the same time, give us a long-term strategic perspective.
Mária Svoreňová
,
Brand Manager JIC
You were able to give us your experience and accept ours.
Juraj Habovštiak
,
founder of the MTS
Due to their systematic approach and drive, they have become a partner and engine of one branch of change that Adastra is undergoing.
Pavel Kysela

,
CEO Adastra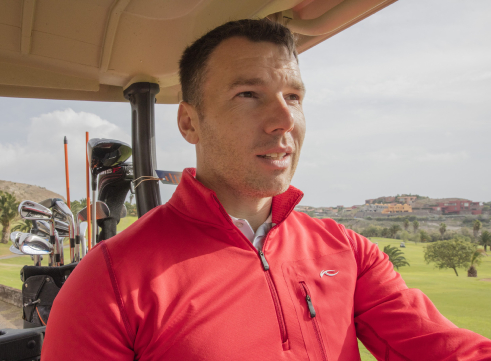 Every minute we spent with Pábení has paid off a thousand times.
Gabriela Jakabová
,
KENTICO
We have been convinced several times that they know the methodology well and can lead a demanding group.
Monika Drobná
,
Head of Innovation Management, Komerční banka